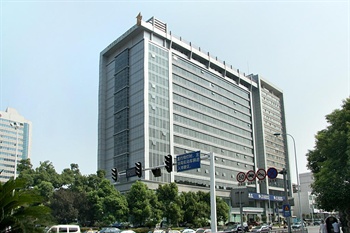 The Yazun Hotel (Changsha Yazun Jiudian) is located 50 km (31 mi) from Changsha Huanghua Airport and 1 km (0.6 mi) from Changsha Railway Station.
Diners can enjoy eating at the Western restaurant. A coffee shop, bar, and lobby bar are on site serving drinks. Room service is also an option.
Those traveling on business can utilize the meeting rooms and business center.
After a long day, guests can relax with a foot massage. Free Wi-Fi in public areas and free parking are available at the Changsha hotel.